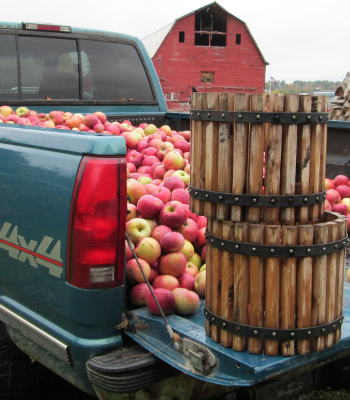 The Food Systems Research Institute (FSRI) specializes in food system consulting and research. Committed to the development of sustainable food systems, we prioritize client needs using a whole-systems approach. Our main office is located in Shelburne, Vermont.
FSRI was established by Daniel Erickson and Jesse McEntee. Recognizing the increasingly important role of food systems in economic, social, and environmental systems, the company founders identified a need for professional food system consulting services for the corporate, government, and non-profit worlds.
Our Values
The Food Systems Research Institute is committed to the cultivation of sustainable and just food systems by developing solutions and researching possibilities. To achieve these goals, we provide the highest quality food system expertise and insight to clients that result in enduring change.
The Food System Research Institute's vision is to work towards sustainable food systems that afford all people's access not only to healthy and culturally appropriate food, but also the capability to engage in food production and agriculture through independent and ecologically sound methods. As a company, we are committed to improving the environment, increasing social well-being, and economic stability through services that are beneficial to all people's lives, regardless of race, class, gender, or geography.
Core Principles
To provide high-quality client-centered service that ensures maximum value and maintain the highest degree of professionalism and confidentiality standards.
To contribute towards achieving global food sovereignty (as defined by La Via Campesina):
Food sovereignty is the right of peoples to healthy and culturally appropriate food produced through sustainable methods and their right to define their own food and agriculture systems.